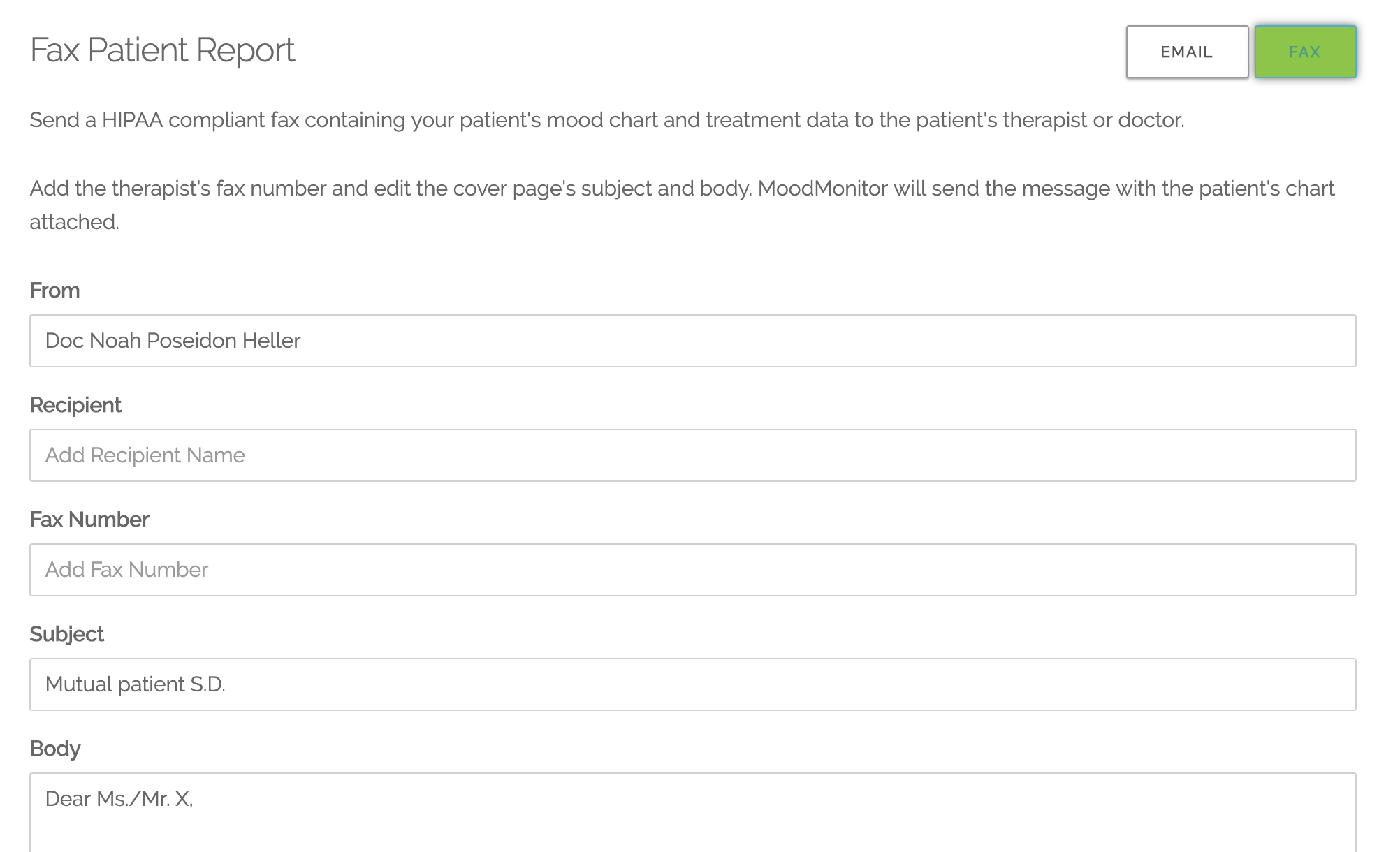 We've added a fax option to sharing the patient progress report. You'll find it in the same place as the email share - there's a button in the right hand corner to toggle the option to fax.
Enter a doctor's fax number and we'll send the patient report as formatted (so you can set the date ranges on the charts) in addition to a note as a cover letter.
Faxing is free for clinics but capped at the moment at one patient per month - if your clinic needs additional faxing resources please let us know.
While black-and-white only faxing can't convey the same level of detail as the email reports, they still are a great way to convey a patient's treatment journey.

We will notify you via email if the fax fails cannot be delivered.