We've released several changes and a few bug fixes for our June release.
The biggest change was inspired by a request to see the average ketamine dose across a clinic and a request to see the changes in PHQ before and after an initial treatment series.
This inspired us to re-think how the
Stats
section of the site worked for doctors and what extra tools we could give clinicians to get better visibility on how their clinic was working.

This shows the average dosage for your entire clinic - including Ketamine and Esketamine (if you've added any treatments).
We've got some additional changes in this section coming soon so stay tuned.
Scheduling Assessment Requests
You can now schedule a one-off request for an assessment to be sent to the future. From a patient's profile - select the clock from under a
Text Questionnaire
.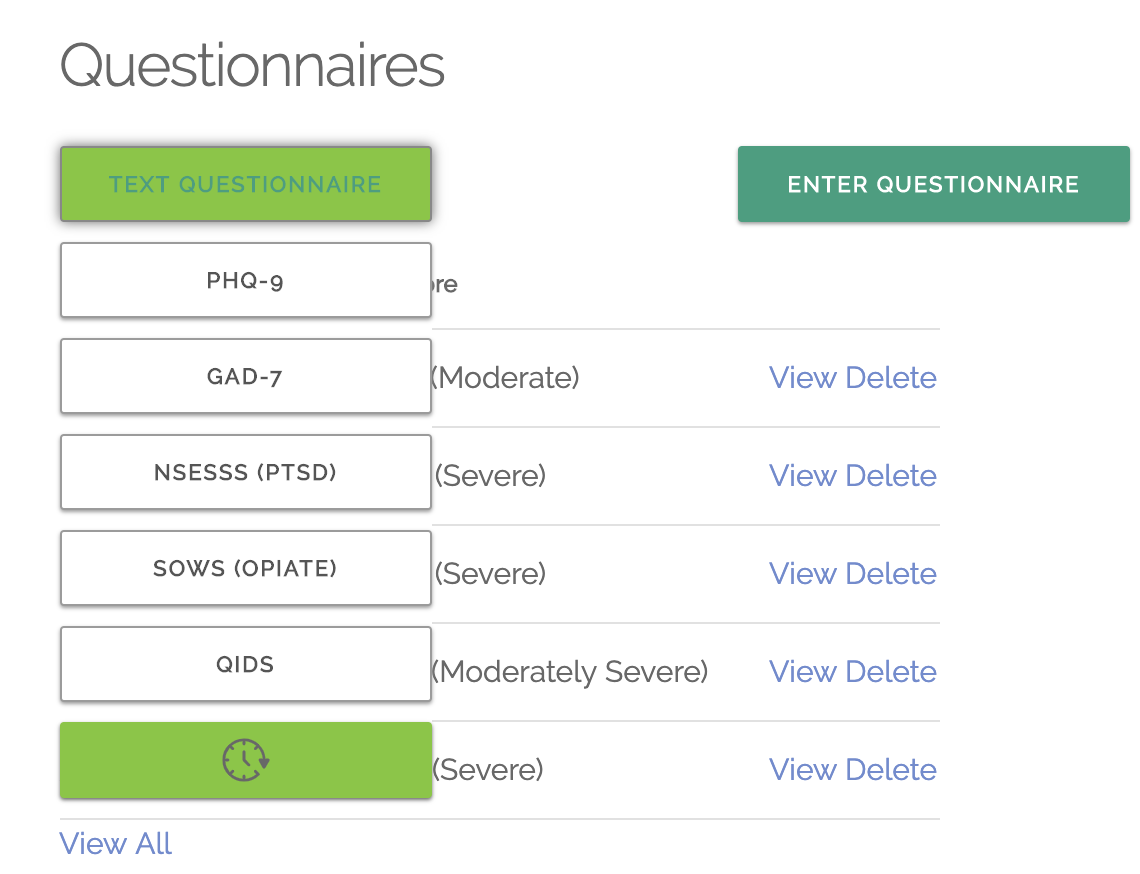 And you'll get a modal to let you select a time to send the message

Additional Fixes / Improvements
PTSD is available as a program - this will send the patient the National Stressful Events Short Scale Survey (NSESSS) on a regular schedule. Edit a patient to add the new program, new patients can also sign up at https://moodmonitor.co/your-url/ptsd
We misspelt the word "pain" as "ipain" in the Brief Pain Inventory questionnaire. This is now corrected.
Clinic sign up page URLS are now case insensitive
The doctor home page should be sped up for clinics with some additional caching
Patient's that send text messages with signatures appended to their mood scores are handled gracefully as long as the first line of the message is matched to a number (

if you do this please stop - your family and friends hate it and they're just not telling you

)