Two big features will be rolling out to improve Secure Messaging for providers:
Providers can now create and access message templates when sending secure messages. These will work similar to the coordinate progress notes in that you can set variables that will be filled in when the message is composed (variables like clinician, patient name, etc).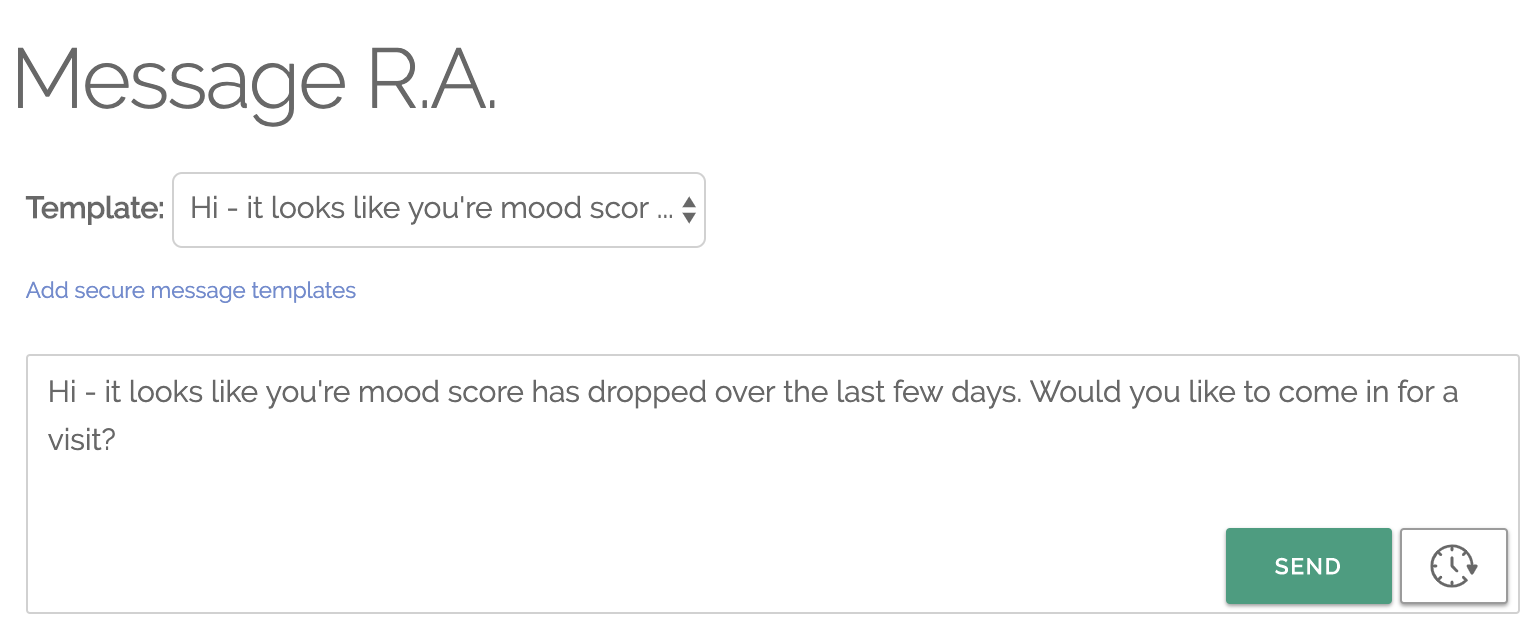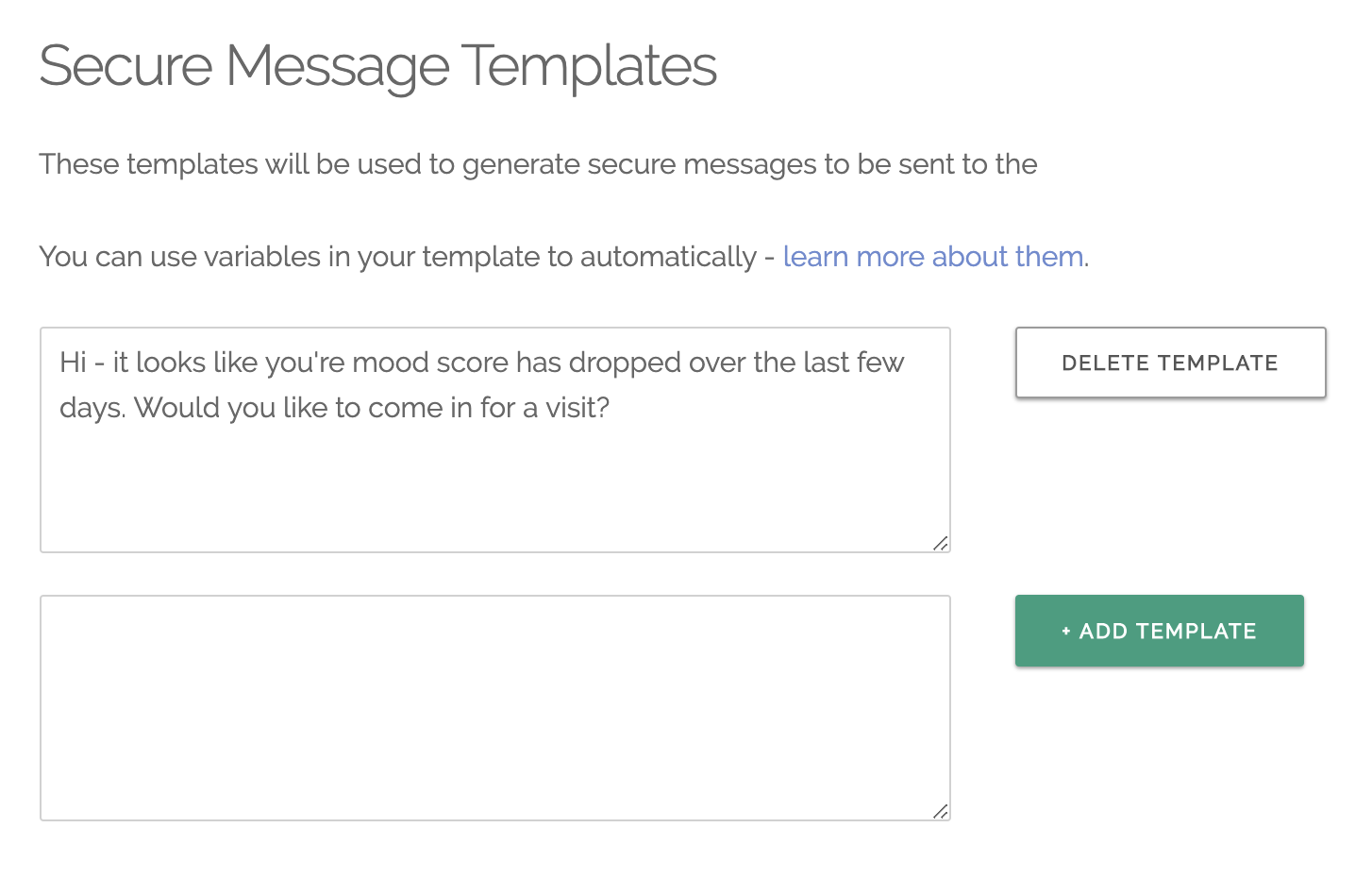 Delay Sending Secure Message
We've also added a feature that let's you delay the sending of a secure message up to 24 hours. This was requested by providers who send messages after hours patients may be awake.
Patients will not receive a text message or be able to view the message online until the designated delivery time.